Did Apple say Hardware, Software, Services & Cheaper?
After years of lording over the tech industry with an air of patrician condescension, Apple finally seems to have made a switch in strategy
Pricing their new offerings with a marked difference that has left industry insiders pleasantly surprised!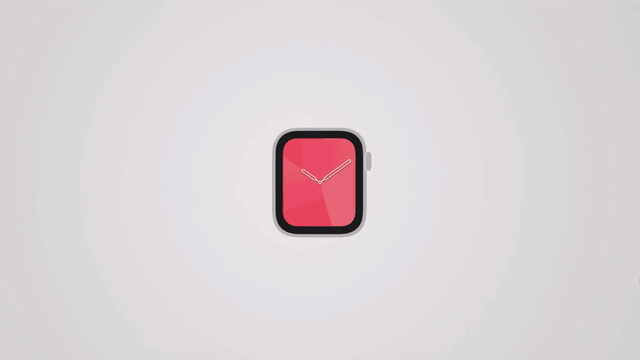 With the iPhone 11 launch being recently announced, fans and tech commentators around the world were left jubilant to note that the base model of the latest iPhone 11 will be offered at a price point of $699, $50 lower than the price of its last version iPhone XR was launched at.
Ever since its inception, Apple has seemingly been a Veblen brand, marketing their products as luxury items worthy of conspicuous consumption, which meant that enthralled customers were more than willing to shell out a much higher price than the market standard for Apple's cutting edge smartphones and other products.
Led by the visionary Steve Jobs, the company had successfully managed to charm buyers into believing that they absolutely had to get their hands on these products.
In its quest to position itself as

the ultimate revolutionary brand in the market, Apple

had also steadfastly refused to play by the rules, posing as the maverick trendsetter instead.
While Jobs' worthy legacy lives on, Apple has fallen on harder times since, with iPhone sales dropping year-on-year by 12% (as of the third quarter of 2019), and the company finding it increasingly difficult to arrest the dipping revenue growth.
New Apple Pricing strategy, explained!
Even though Apple's premium pricing strategy had served the company well earlier, the needs of the market has clearly undergone noticeable changes over the years, and it seems to be a laudable and tactically sound decision on the part of Apple CEO Tim Cook to have overhauled the time-honored pricing formula.
Hardware
While this aggressive pricing is definitely bound to boost sales volume in the fiercely fought-out holiday season, Apple stands to gain more from this pricing play than just a rise in iPhone sales. Considering that the new iPhone is not offering a great deal of upgrade in the way of features, it seems feasible enough for Apple to manufacture and sell them at a lower price point, while still capitalising on the novelty hype.
With iPhones becoming more affordable, it will potentially become a lot easier to rope in more users for the Apple ecosystem at large, contributing to an eventual rise in overall sales. Usually, new entrants in the world of Apple start out with a simple iPhone or a MacBook, but many of them buy into the benefits that come with using Apple products together: like the Apple Home, the Apple Watch and more, along with the basic smartphone and laptop combo.
Lowering the price of an iPhone translates to a

lowered entry barrier,

which essentially stands to encourage higher sales of related Apple products.
While the connection between iPhone sales and the rise in demand for related hardware has been demonstrated earlier, a new aspect of Apple's pricing strategy seems to be an attempt to lure in more takers for its software offerings.
Software
With competition heating up in the digital subscription scene, Apple has upped the stakes by vigorously pushing for users to adopt services such as Apple TV+, Apple Arcade and Apple Music.
Apple TV+, for example, set to be launched in November this year, has been priced at a highly affordable rate of $4.99 per month, hitting a sweet spot that is lower than the current prices of all major online streaming services. What's more, new buyers of iPhones, iPads, MacBooks, Apple TVs, or iPod touch(es) will be getting a one year free trial of Apple TV+, which is supposed to be enough time for the company to widen its presently limited library of shows and films.
Services
The one-year free trial policy, coupled with the low price point for standalone users, seems to be just the right bait to hook in users who will hopefully be unable to discard the streaming service once a year is up, and the content offerings have improved.
Apple's decision to lower its prices for flagship products such as the iPhone also might be a successful antidote against the slump it has experienced in the Chinese market lately, largely as a result of the heightening tensions of the US-China trade war.
A lowered entry barrier is likely to make Apple much more palatable for the

other Asian countries,

many of which are characterised by emerging economies.
Highly price sensitive markets like India, where even streaming giant Netflix has been forced to take recourse to competitive pricing, has remained a tough nut to crack for Apple. With the market flooded with low cost Android smartphones, it is currently quite rare to see an average Indian whipping out an iPhone from his pocket. However, having a lowered price point could potentially help Apple to break into this market with a greater momentum, effectively taking a bite out of the burgeoning smartphone market of the new "Digital India".
Does this new pricing strategy ring the death knell for Apple's flamboyance as the prime trendsetter of the consumer tech market?
Not necessarily. While the prudent pricing ploy may be imperative to win over the masses at a time of intense competition in the smartphone and digital subscription markets, Apple still remains the go-to company for trailblazing innovations that few companies would dare to dream of.
For example, many would remember the hilarious turn of events when Samsung decided to ditch the headphone jack on its line of Galaxy Note 10 smartphones. After months of having mocked Apple's decision to get rid of the headphone jacks and introduce a dongle for accommodating traditional earphones, Samsung copied the pioneering move itself! Netizens were then quick to point out not just the hypocritical volte face but also Samsung's quiet removal of earlier ads dissing the Apple move.
Clearly,

Apple continues to reign supreme

when it comes to making bold changes, be it in its designs, or pricing strategy.
The company has always been a poster boy for the adage: "love them, or hate them, you cannot ignore them.'' The new attractive pricing just seems to be a great way to get more people to love them instead!